Go therefore and make disciples of all nations
We are called to spread the Gospel of Jesus Christ. Not only in our communities, but around the world! We may never be able to serve full time in other countries, but we support missionaries who do. Check out our active missionaries below who are currently serving in places like the Czech Republic, Zambia, and the Canary Islands! If you would like to help support our missionaries financially, click the link below. When giving, select "Missions Fund." You can send general missions support or give to a specific ministry!
We invite you to stay after church Sunday, November 17th for Taste of the Nations as we celebrate what God has done, and is doing, all over the world through missions! Please bring a dish from a country of your choice for everyone to "taste!" Sign up to the right. If you have any questions please contact Erin at admin@tarponspringschurch.org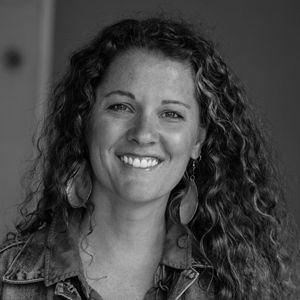 When Zambian's graduate high school, most cannot afford post-secondary education or trade school. In 2015, Amy opened the Kachimfya Program. This program allows students to learn new skills, restores their hope, and teaches them to become self-sufficient. With our help, Amy will soon be breaking ground on a brand new youth center in eastern Zambia.
Peter and Jana Kozic (Czech Republic)
Less than 2% of the Czech Republic are a part of the Church. Peter & Jana are working to change that! The Kozics help the local church grow by developing men's and women's ministries in different churches around the country. They are currently working to open a Christian radio station in the Czech Republic so many more people can hear the gospel!
Sam & Shellie Bowdoin (Phillipines)
Sam is the director of ICI Ministries. He is involved in training and equipping ministers, reaching out through various forms of evangelism and discipleship and providing Christian materials for schools across the Philippines. Shellie serves as the editorial consultant for Bible-integrated curriculum. Currently, the ICI "Following God" curriculum is used by 300,000 Filipino children in schools across the country.
Steve & Dawn Robertson (Canary Islands, Spain)
Steve and Dawn serve as pastors and church planters in the Canary Islands. They arrived in Las Palmas in June of 2011, and they became the lead pastors of Christian Life International Church in November of 2011. Since then, the church has experienced much growth! They recently partnered with an evangelism ministry called "OnTheRedBox" where they trained and sent out 20+ people to preach in the streets of Las Palmas!
Jim & Linda Schulz (Alaska, USA)
Jim and Linda are U.S. Missionaries, ministering in Alaska since 1969. During those years they have ministered to the Athabascan Indians, the Yupik Eskimo, and the Inupiat Eskimo. The Schulzes currently direct the evangelism ministry of Camp Agaiutim Nune (Camp AN). Camp AN is a summer camp that reaches the children, teens, and families of Alaska 's West Coast villages. Through this ministry, hundreds have found Christ as their Savior!
Stay tuned for upcoming missions opportunities!
One of the missions of The Well is to reach people with the life-saving gospel of Jesus! We serve our local community, but we also want to serve missionaries who are working to reach people around the world every day. One of the ways we can do this is through short term missions trips! We are working hard to create opportunities for our church family to go and serve.
Have any questions about missions?
Feel free to write to us and we'll contact you via email.